ASHKAL
https://newspakistan.tv/photo-exposition-on-paris-arc-de-triomphe-held-at-afk/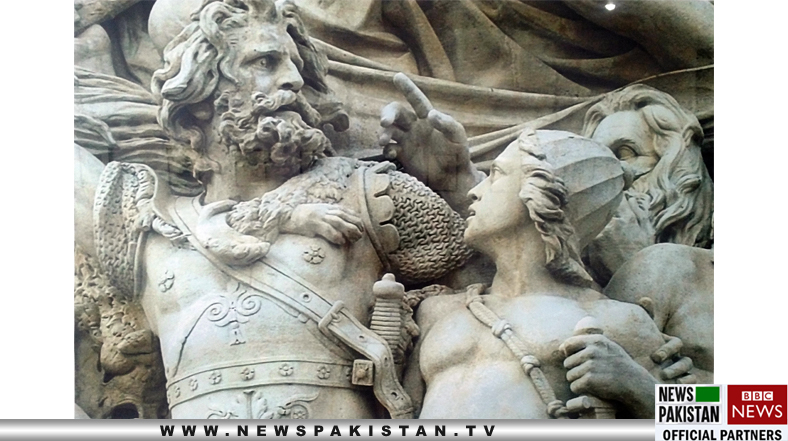 Photo Exposition on Paris' Arc de Triomphe held at AFK (text and video)
By M M Alam, Saturday, July 28, 2018
KARACHI: Venue was the Main Art Gallery of Alliance Française (French Cultural Centre) of Karachi where visual artist Ashkal exposed photographs depicting the statues carved on Arc de Triomphe.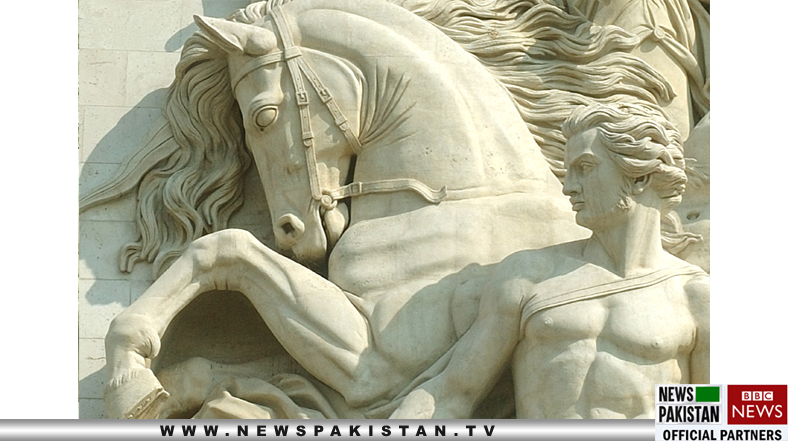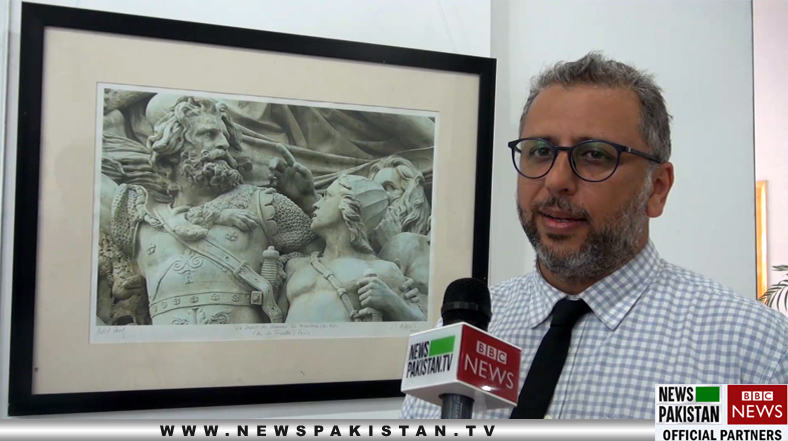 Vice President of the AFK Committee M. Ali Dehlavi, while commenting on the significance of the exposition, stated: "It's an honor for the Alliance Française de Karachi to host an event like this. It involves an artist Ashkal whose work has come to the notice of those who promote relations between their and other countries. A number of diplomatic missions have worked with Ashkal and exhibited his work or taken great interest in it.
"Today we have the opportunity of looking at a landmark in Paris – Arc de Triomphe – and the aspects of it which the artist has technically – through great effort- photographed in an unusual way. It's lovely to be taken back to France and be taken back to a subject that's significant and nostalgic. That evokes a lot of emotion which is the loss of lives in warfare and to commemorate those who have lost their lives during the war."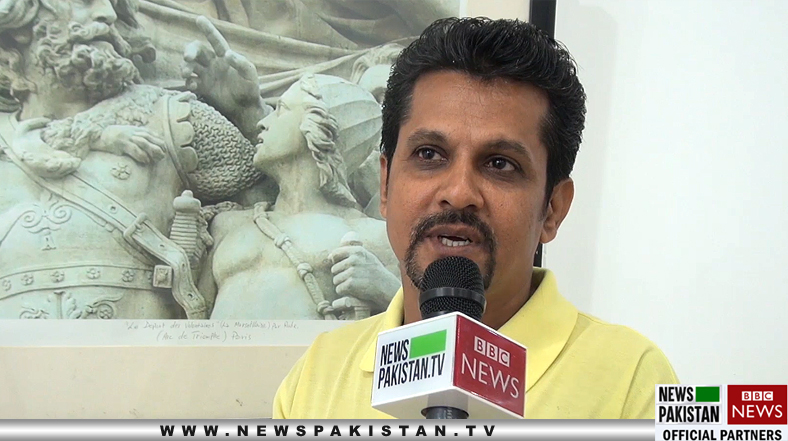 Ashkal said: "I am known as a visual artist (a painter) but I have been professionally doing photography for the last two-and-a-half decades. During my Europe and America visits, I have photographed many landmarks but was unsure whether to expose them or not. But when I realized it was time to do so I contacted Alliance Française. And through their efforts, this event took place and I am very happy that my work has been brought to the public. I have chosen the Arc de Triomphe as my topic because Paris has always been a place that speaks to me. By means of these snaps, I have endeavoured to honour the fallen soldiers of France".

M M Alam
M. M. Alam is a Pakistan-based working journalist since 1981. Karachi University faculty gold medallist Alam began his career four decades ago by writing for Dawn, Pakistan's highest circulating English daily. He has worked for region's leading publications, global aviation periodicals including Rotors (of USA) and vetted New York Times as permanent employee of daily Express Tribune. Alam regularly covers international aviation and defence-related events including Salon Du Bourget (France), Farnborough (United Kingdom), Dubai (UAE). Alam has reported thousands of events and interviewed hundreds of people in Pakistan, UAE, EU, UK and USA. Being Francophone Alam also coordinates with a number of French publications.
https://antiquitynow.org/2014/01/16/todays-muse-welcomes-art-by-ashkal/



Today's Muse Welcomes Art by Ashkal
Posted on January 16, 2014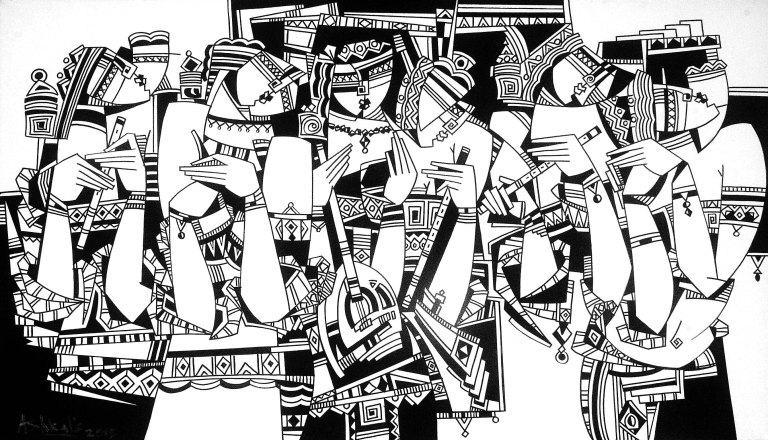 When Ashkal, who lives in Pakistan, sent us the above artwork for our critique, we immediately requested his consent to post it on Today's Muse, AntiquityNOW's creative section. Ashkal says that his art grows out of his love of learning about the world, its people and diverse cultures.
Not content to simply sit and paint what is close at hand, Ashkal has travelled widely, and with a lively curiosity, interprets the essence of a people in planes, angles and perspectives that embrace the ancient and modern. What sparks your imagination in The Musical Sensations—Female? Is it the juxtaposed planes of the female form? Is it the evocative images of musical instruments and their silently rising ancient notes? Or is it the decorative elements that are both modern in their angular rendering and reminiscent of ancient Egyptian and Mesoamerican art?
We are pleased to display Ashkal's unique work in our Today's Muse section and look forward to featuring additional creations in the future.
https://www.independent.co.uk/arts-entertainment/art/features/artspace-galleries-london-and-paris-group-exhibition-2011-2275943.html
Artspace Galleries London and Paris Group Exhibition 2011
Thursday 28 April 2011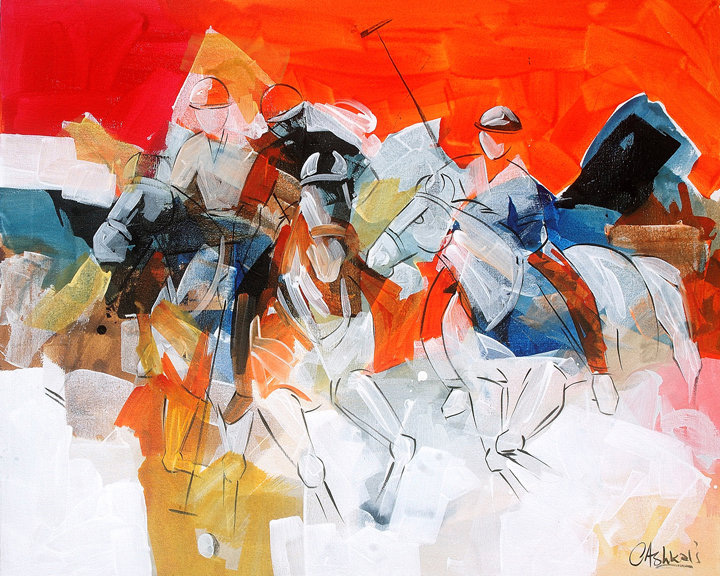 Artists of diverse nationalities, both renowned and emerging, will be showcased at the appropriately international Artspace Galleries in London and Paris for this year's group exhibition which opens tomorrow.
Featuring Anna Luukkainen, Ashkal, Barbara Palka-Winek, Cristina Rodriguez, Festa Joubert, Sipei Benson, the group exhibition is a collection of mixed media with vibrant and vivid colour.
This group exhibition will tour between London and Paris to meet with greater audience in the core cities of the Western art world.
Group Exhibition 2011 is at Artspace Galleries Paris 28 April until 10 May and London 16 May until 21 May
DAWNGALLERY, SATURDAY, AUGUST 14, 2004
Under the influence of the masters
Cloning of period works has been going on for centuries, it is by no means a new phenomenon. However, it is the motivation of creating reproductions that define the status of the art and the artist, says Salwat Ali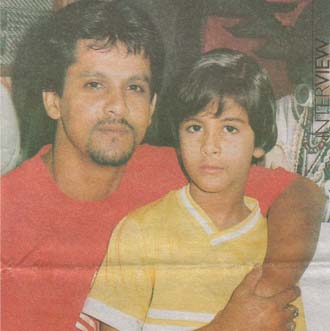 Naveed Ashkal, originally Naveed Akhtar, began his art education as a shagird of Iqbal Mehdi. From 1988 till 1994 he worked consistently in the Ustaad's studio perfect­ing a representational style of work in the gruelling medium of pen and ink. The next six years were spent in America where he learnt the painstaking art of restoration when he participated in some assignments with friends working for noted auction houses.
By the time he returned to Pakistan in 2000, his style of work had grown far beyond the pen and ink medium. Influenced by the intricacies of restorative work, he now began to specialize in minia­tures of Oriental scene paintings of old masters. Experiments in modern abstract calligraphy continued alongside.
The on-going exhibition of paintings at his private gallery in DHA, Karachi, is more than just a display of the artist's oeuvre. Titled Classical Collection, this body of work consists of reproductions of museum pieces and personal works painted under the influence of the old masters.
Cloning of period works has been going on for centuries, it is by no means a new phenomenon. However, it is the motiva­tion of creating reproductions that define the status of the art and the artist. Historical references prove that this art form has been indulged in and practised for a variety of reasons. Reproducing for the purpose of absorbing the types, methods and atmosphere of another master's work is something all good artists have done, particularly during the early stages of their career; and sometimes have con­tinued to do so until the end of their work­ing lives.
Rembrandt, of course, was the principal artist who continued all his life to make copies of other people's drawings and engravings in order to absorb the essence of the original. He copied amongst others, works from the schools of Raphael and Mantegna, as well as Indian Mughal minia­tures. The 17-century East West artistic interchange went both ways. We know of quite a few copies of European drawings and engravings made in India under Mughal emperors Akbar and Jahangir. Both parties were interested not only in what to each were exotic details of fact, but in what they could learn of types and methods. The same sort of exchange has taken place between Europe and Japan since the 17th century.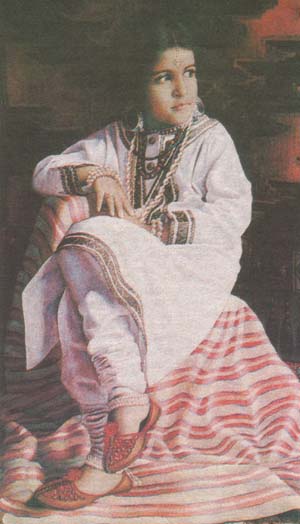 History also reveals that Rembrandt used to teach his pupils by getting them to copy, stroke for stroke, his own drawings. In this excellent fashion they would absorb the master's own way of scanning the work and his own vocabulary of graphic forms. Raphael and Primaticcio copied drawings by Leonardo. Copying of frescoes such as those by Masaccio in the Brancacci Chapel in Florence had been a major source of instruction for later painters. With the opening to the public of such great muse­ums as the Louvre, the practice of painting from the old masters again became a basic feature of the artist's training. Even so sophisticated a painter as Paul Cezanne was devoted to this method of teaching himself.
Stroke for stroke fidelity was the favoured style of image making in the Far East for generations, particularly in China and Japan. Here a greater conscious emphasis was laid on capturing the "spirit of the forms," so that another kind of copy­ing could be carried out when an artist worked "in the spirit of" a certain master either after one of his actual compositions or only in his manner. Good copies of mas­terpieces either close or free, were very highly valued, even when the copyists were not themselves major masters — so long as they captured something of the spirit of the original.
It is still very much an open question how many of the much admired drawings attributed to major artists of the Southern Sung Dynasty are "originals" or inspired copies.
Ashkal's current exhibition carries a considerable number of reproductions attributed to the Orientalists. Evoking or representing North Africa, the Holy Land or the Middle East, Orientalism, which was at its peak in the 19th century defined a taste for painting exotic subject matter. Many leading artists including Delacroix visited these areas and were inspired to paint pictures of Oriental subjects which reflect both the exoticism of Islamic Africa and the classi­cal dignity of living antiquity.
Also in the exhibition are paintings of colonial India which carry the same rich cul­tural trappings and grandeur. The artist's original creations of local genre scenes and figu­rative works too are on dis­play. Rendered in the manner of the Orientalists, it is this affinity to their style that loosely integrated Ashkal's own works with the rest of the paintings.
Catering to a growing clien­tele for miniatures, Naveed Ashkal has produced a considerable amount of work but gallery respons­es to his art have been disappointing. He was unable to hold a solo in any of the leading art outlets. Undeterred, the enter­prising artist launched a gallery of his own by the name of Louvre. Within a year this venture packed up and his next experi­ment Naveed's Gallery 101 also met a sim­ilar fate.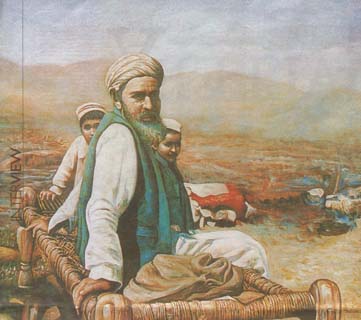 Recounting his problems and comment­ing on his present state of affairs, he dis­closed: "Prominent artists asked me to purchase their work; they were not willing to leave their paintings in my gallery for display and sale as is normally done every­where else. Moreover, in the group shows I was organizing, I encountered not just the tension and division between the modern and the realistic factions here but also dis­covered that there were strong sectarian differences between artists.
"Handling these issues was impeding my work production and I abandoned the idea of a commercial gallery. Now I have a private art outlet by the name of Ashkal's Gallery where I display my paintings. I also have a studio in London as I now work for some galleries in Europe, the UK and the US. I am commissioned reproductions for which I have to travel abroad frequently in order to study the masters in the museums.
"I have attended workshops, painted reproductions in the Louvre and I main­tain a small reference library also. In Pakistan I have a large clientele, mainly from the diplomatic community, and cur­rently my workload has increased so much that I have employed a manager to handle my customers," he says.
There is a thriving market for reproduc­tions in the West but this art form enjoys low appreciation levels here. Ashkal is quick to add that he does authentic repro­ductions as close to the original as is possi­ble. This is an arduous task and involves considerable close observation, skill, expertise, a thorough understanding of the painting's atmosphere and dedication on the part of an artist. But this art form has no value here. It is dismissed as mere "copywork" which does not merit the cred­it given to an original creative piece of art.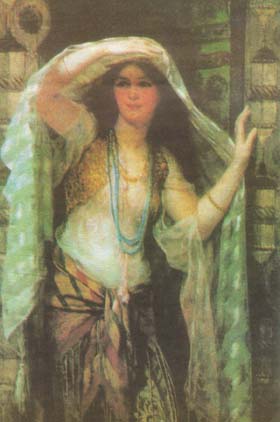 Apart from this, there is another aspect to this kind of art-making which renders its status suspect. There is a very thin line between the use and abuse of a reproduc­tion. Copies made in good faith for purpos­es of study or simply created "in the style" of a recognized painter are legitimate. But the art market worldwide abounds in the sale of spuri­ous works of art. The most common types of fraud in the arts is forgery, making a work or offering one for sale with the intent to defraud the buyer, usually by falsely attributing it to an artist whose work commands high prices.
Fraudulence is most likely to occur when the demand for a certain kind of work coincides with scarcity and thus raises the market value. Unprincipled dealers have encouraged technically skilled artists to create forgeries, occasion­ally guiding them to supply the precise demands of collectors or museums. This is by no means a modern phenomenon. At least a dozen excellent replicas of da Vinci's Mona Lisa exist, most of them by his students.
Dutch forger Meegerem is famous for employing a combined composite and sty­listic procedure in which he lifted heads, hands, figures and other Vermeer props from original Vermeers to recreate new, genuine Vermeers. He made seven of them between 1936 and 1942 and eventu­ally confessed to the crime. Along with artists and dealers, collectors have often been known to encourage such fraudulent practices. This collusion and the ethical issues arising therefrom clouds this kind of art with grey areas, making it difficult to categorize its standing. Naveed Ashkal rationalizes this situation with his own brand of logic. He says, "If a buyer comes to me with a request to reproduce Sadequain or Ahmed Pervaiz I will never do it no matter how much money I am offered. I have to keep in mind my own sense of satisfaction regarding the painter­ly process and I have my reputation to think of also. If I have to reproduce I will do the masters for which I am paid in for­eign currency and which are valued abroad, presently and in the future. After all, this is why I receive commissions."
In the meanwhile setting aside the con­siderations of true and false, the visual pleasures of viewing the masters, counter­feited or otherwise, are always there. Some of Ashkal's reproductions and inspired originals in the Classical Collection are extremely well-handled and a treat to look at.
Illustrations: copying from classical genres and painting realistically.