ROGER ASLIN

https://www.artspan.com/article/172/four-questions-for-roger-aslin

Artspan sits down with
Roger Aslin
.
Your work reminds me almost of film stills…the sense that you're glimpsing one moment of a story, and it will continue in another scene elsewhere. This is heightened by the fact that we often see the back of the figure and they're on the phone…making them more cut off from the viewer, but connected to whomever they're talking to. Do you think of your images in terms of characters and stories? Do you ever know the subjects of your work? Do you choose subjects who fit your particular palette, or do you alter their appearance to make them fit into your vision?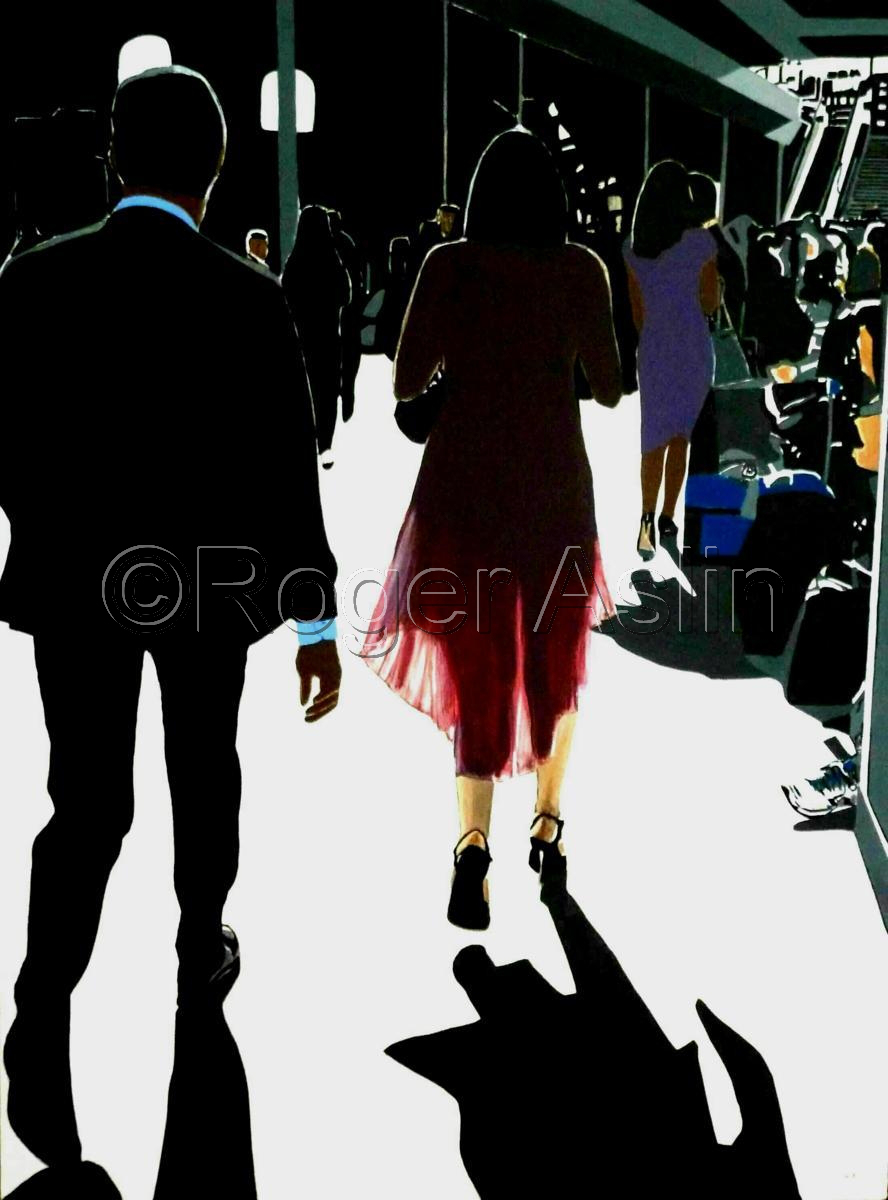 The Unexpected Text
My work originates with shots taken as I walk around the city. Characters and narrative subsequently evolve in the digital editing and painting process rather than being pre-planned. In most instances the subjects are unknown although my partner has featured in several works and as a reference/model in many others.

In the Shadows
Your style is distinctive; I've never seen anything quite like it! Which artists have influenced your work? Did you attend art school, or is this a process you developed on your own? Can you describe your process from conception to completion?
I did not attend art school – I have however benefited from my partner Teresa Lawler who did! Consequently my style has emerged over a period of years. I am not sure any artists have influenced my work but I am aware of and enjoy many different areas of the visual arts.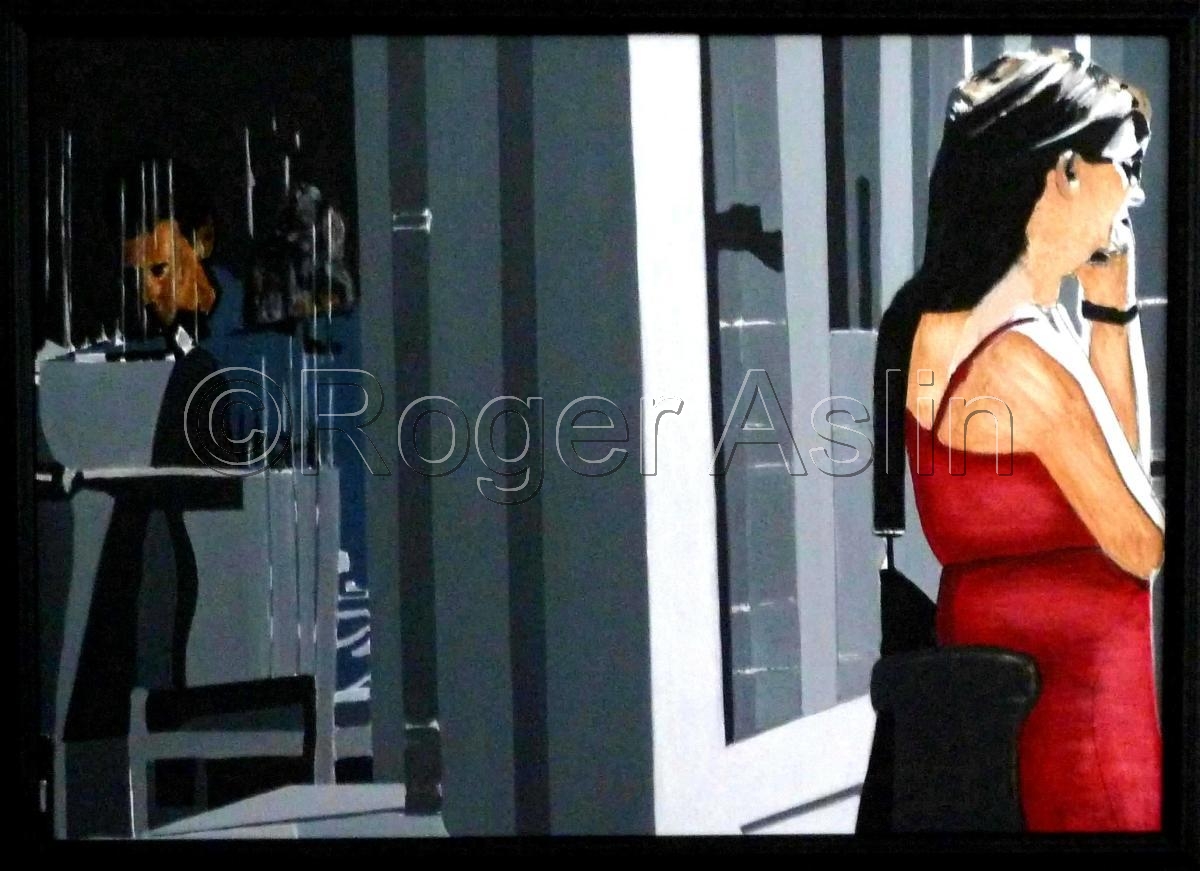 The Phone Call
I see you worked in the music industry. Does music inform your work in terms of style, technique, pattern? Do you listen to music as you paint, and if so, what music?
While music does not play a particular part in my work process (I listen to BBC Radio 4) film and television do play an important role. My earlier creative background includes a film script signed to a London production company.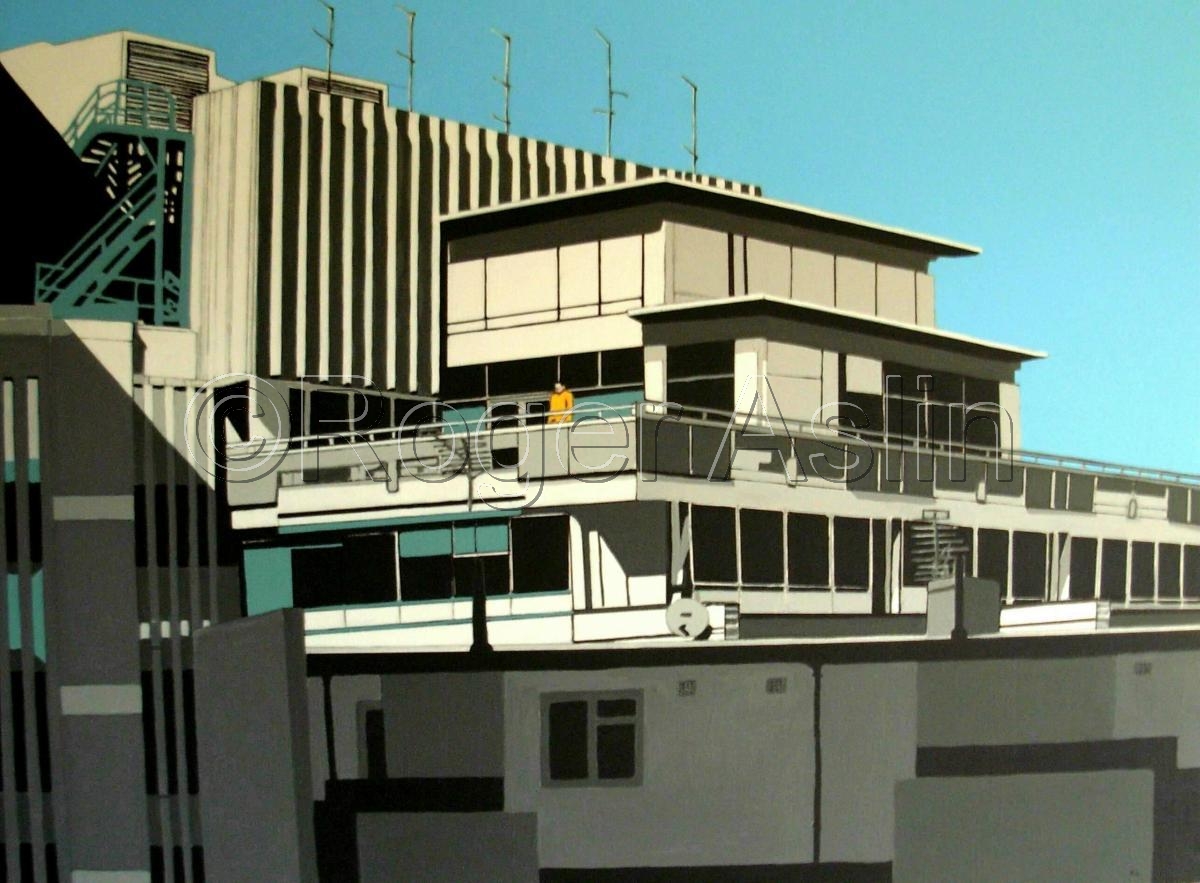 Break
I love the sense of space in your work. Although it has an almost noonday flatness, it has still has great depth…you capture beautifully the urban sense of layers and pockets of life. How do you create this sense of space?
Sense of space is created using a highly contrasting palette – I am drawn to subjects which allow me to develop this fully.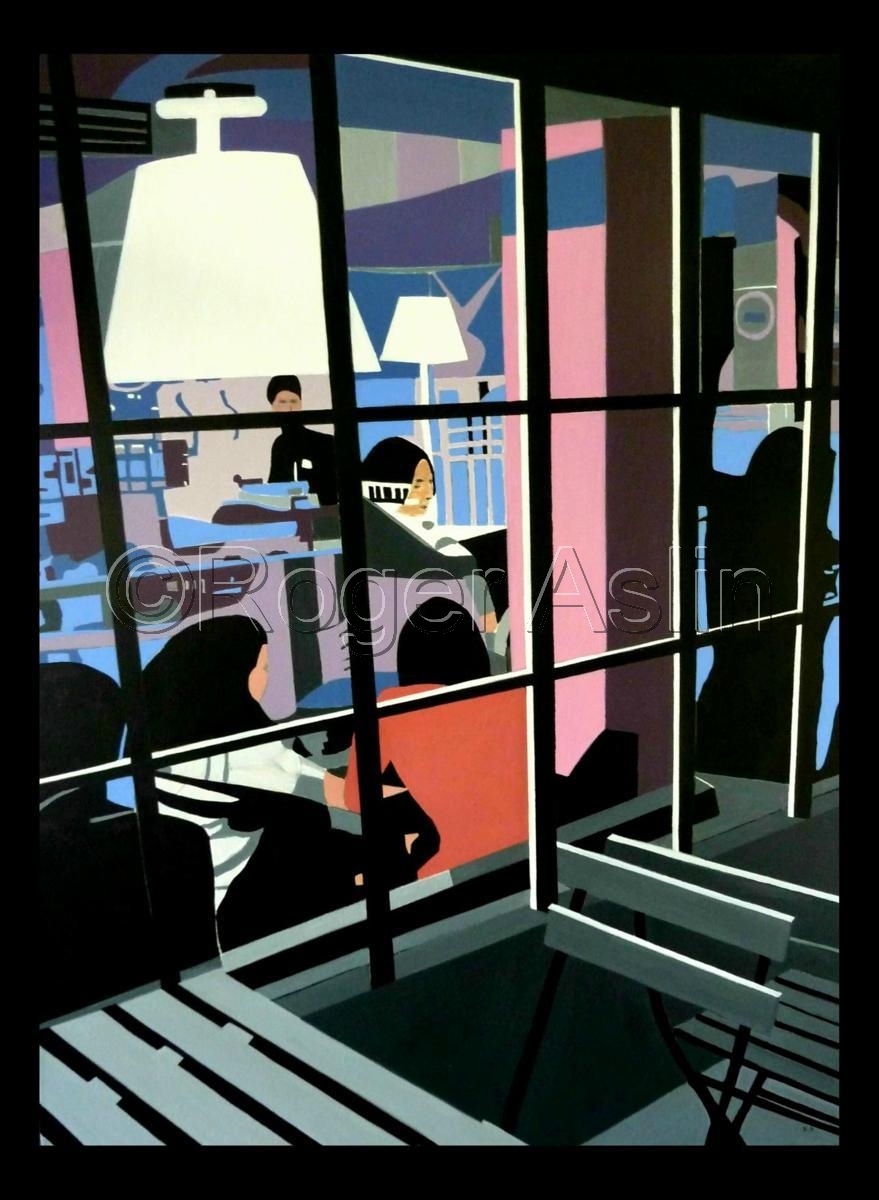 https://artspanblog.wordpress.com/2015/04/10/artspan-work-of-the-week-the-unexpected-text-by-roger-aslin/?fbclid=IwAR2pV2l_2xLslU4mLH2PNXEEEuUyFwVBdjbN0_ZNrqHJ5Bv6uAfPr4wF1Dc
Artspan Work of the Week: The Unexpected Text by Roger Aslin


Posted on

April 10, 2015

Admin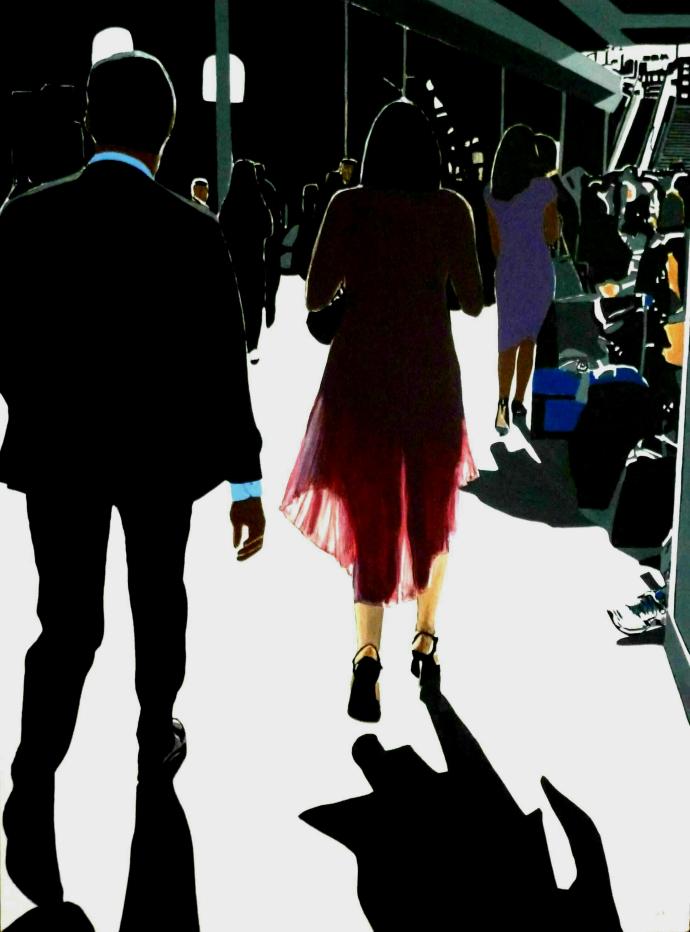 My practice explores two key areas – the figure and the urban environment – and is influenced by my continuing interest in film and television. Content/subject matter is drawn from observations of city life – usually London, occasionally other countries/cities. I am particularly interested in how people interact with the contemporary environment, and how often they seem oblivious to the world around them. Urban life is shown in dramatic colour and shade against an environment where technology is ever present, even if hidden from view. 'The Unexpected Text' shows a woman who is totally focussed on the phone in her hand, seemingly unaware of her surroundings, despite being on a very busy and crowded concourse.
Roger Aslin, 2015.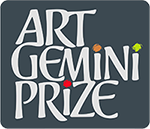 https://www.artgeminiprize.com/southbank_roger_aslin_2034-2/
2016 Shortlist Announcement
Roger Aslin, Southbank (Night)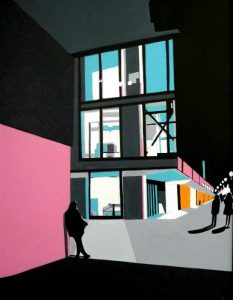 https://www.justgiving.com/fundraising/rogeraslin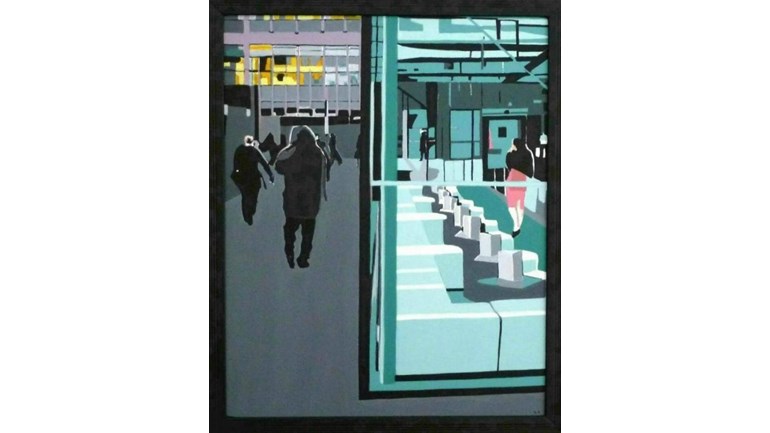 Roger Aslin - Just Art Competition 2014 Entry
This is my entry in the Just Art Competition for

London Legal Support Trust

because I believe in access to justice.
Story
The London Legal Support Trust (LLST) and Arts for Justice (AJF) Exhibition 2014 are showcasing 70 innovative works of art. The exhibition will feature a wide variety of styles and approaches and will be held at La Galleria, near the National Gallery in Trafalgar Square. You can visit the gallery and the exhibition for free during the day from Monday 29th September to Friday 3rd October or attend one of the ticketed evening events as below. For both please visit the website at http://londonlegalsupporttrust.org.uk/our-events/just-art-2014/
Private View - meet the artists before the official exhibition opening
Monday 29th September 2014
Exhibition Opening Event
Tuesday 30th September 2014
Exhibition Award Ceremony
Thursday 2nd October 2014
MY ENTRY
Urban Dispossessed: Beyond Sun Street - 57: My work explores two key areas – the figure and the urban environment. Current work includes a series of paintings under the 'Urban Series' strand which derives from my observations, usually around London. The subject matter may vary but I am often drawn to the hidden aspects of life in the city. 'Urban Dispossessed: Beyond Sun Street' is a result of a visit to the city where the dividing line between the homeless and the affluent is often very finely cast. This painting clearly shows how these two worlds co-exist side by side.
Please vote for my entry to win the People's Choice Award by texting 'ROGE53' and the donation amount to 70070 (e.g. to vote and donate £2 then you would text the phone number 70070 with the words: ROGE53£2) to be announced on the 2nd October 2014.
By texting in with your vote you will be donating to the London Legal Support Trust helping them to raise the much need funds for legal advice centres and agencies across London and the South East.
For more information about Just Art and other LLST events please see http://londonlegalsupporttrust.org.uk/our-events/just-art-2014/
Donating through JustGiving is simple, fast and totally secure. Your details are safe with JustGiving – they'll never sell them on or send unwanted emails. Once you donate, they'll send your money directly to the charity. So it's the most efficient way to donate – saving time and cutting costs for the charity.