AFSHIN NAGHOUNI
'Afshin's Song' by Antix
http://www.huffingtonpost.co.uk/cohan-chew/afshins-song-antix-politi_b_7770894.html
THE BLOG
'Afshin's Song' - Antix Political Antics
13/07/2015 15:41 | Updated 10 July 2016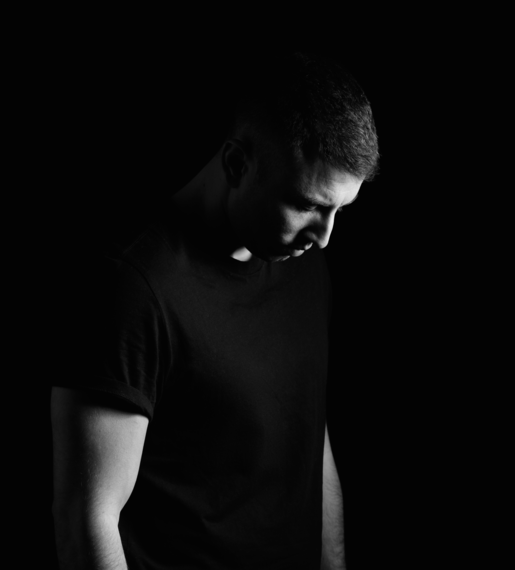 Today's commercially concentrated contemporary music scene is lacking the political and sociological undercurrent that propelled music in the 60's, 70's, 80's and even 90's. In my previous article entitled 'The Music Industry - Another Political Underrepresentation', I discussed the vacancy of politics in 21st century music. Antix, a London-based hip-hop artist has recently released a song about Iranian-born British artist Afshin Naghouni, entitiled 'Afshin's Song'. Antix has transformed his song into a powerful audio-visual project by creating a powerful music video to accompany it. Unlike Rihanna's most recent hit 'Bitch Better Have My Money', which caused worldwide controversy due to her naked body starring in it, Antix tries to move and educate his audience on a deeper level with his music video.
Afshin Naghouni was recognized as a child prodigy, winning numerous youth awards in Iran, but was targeted by police for simply attending a party of mixed gender. Having already incarcerated his brothers, the police chased him down, brutally attacked him and consequently left him paralyzed.
Antix uses powerful lyrics to tell Afshin's tale, graphically depicting societal struggles in 20th century Iran. "No dancing, no music, no public amusement/Khomeini is watching no, every sound, every movement", is a particularly compelling lyric. Whilst Afshin's tale is set in the past, it is Antix's message behind his tale, which is prevalent today. The final verse ends on "you draw your morals from this story coz I'm out of breath/all I know is for this man I have a huge respect/so when you find yourself swept up in the winds of fate/just think of Afshin and the future that he learned to paint". The lyrics are so powerful because Antix turns Afshin's story onto his audience, telling them to draw their own confidence and strength from his story, whilst being educated about Iranian suffering.
The political backdrop behind Afshin's tale is of course much deeper. Khomeini's regime has been implicated for various human rights abuses and Iranian history is one that deserves to be studied independently. However, by using Afshin as the focus of the song, Antix is able to make Iranian politics uncomfortably relatable. The audience is able to sympathize with Afshin as a fellow human and member of society and is thereby even more shocked and horrified by the country's politics that suppress him despicably.
Whilst Antix's song is ultimately powerfully dark and moving, it is also refreshing in today's music scene. The beauty of music in general lies in its emotive capabilities and today's music scene simply lacks in this area and Antix is able to re-energize this and return emotive music to the table and I personally hope that more artists will follow in his footsteps.
Check out 'Afshin's Song' here.
Image: Courtesy of Raised By Wolves
http://www.musiccrowns.org/urban-music-crown/uk-hip-hop-enigma-antix-releases-afshins-song/
Rising Hip Hop Artist Antix Releases 'Afshin's Song'
JULY 13, 2015
If you haven't heard of rising hip hop artist Antix yet, you need to catch up already. Antix first dropped his 'Flammable Grammar' album back in 2010, gaining initial praise in the US via Pandora. Since then, things have really been escalating with a string of break-out singles last year. The British-Jordanian rapper, based in London, has been seeing support from everyone from Record of the Day to Clash Music to BBC Introducing – his latest single 'Come Home' was a BBC Introducing 'Track of the Week'.
Antix has a unique brand of UK hip hop but, although based in London, Antix's background is very diverse and there are numerous US and Middle Eastern influences in his music also. One thing for sure is that this is a brand of alternative hip-hop, there is no time for materialism or bravado with this man. This is honest hip hop that stands alongside newcomers such as Kate Tempest, Joyle Carner, Rejjie Snow; even Prince EA at times. Unlike some of these contemporaries though, Antix also isn't afraid to wrap his truthful flows in warm, radio-friendly tones.
Having recently performed at the prestigious Field Day festival some weeks back (headliners included FKA Twigs and Run the Jewels), Antix was back to the drawing board to deliver his next project 'Afshin's Song'. This isn't an official single but rather a project dedicated to Antix's friend. The music video for the track is a short film in itself, which tells the inspiring story of renowned Iranian painter Afshin Naghouni. Considered a child prodigy, Naghouni won a number of regional and national painting competitions as a youth in Iran. The music video/short film shows how later, in his university years, he was attacked by Iranian police – for attending a party where both women and men were present. The young Afshin was chased from the rooftops and paralysed as a result. Over time, he overcame his disabilities and learned to paint again; and has since exhibited his work all over the world.
Click below to check out the video in full and make sure to keep up to date with all things Antix-related at his Vevo, Soundcloud, Facebook andTwitter. This hip hop artist is a true inspiration.