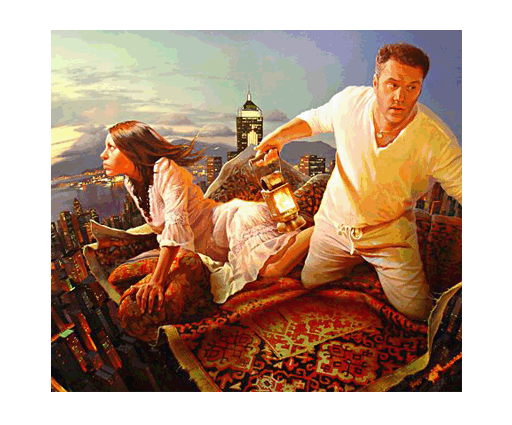 STANISLAV PLUTENKO

Stanislav Plutenko was born in 1961 in Moscow. He drew and painted through childhood, and studied in the turbine construction department of Moscow Machine Construction Institute. After army service, where he was appointed painter in the Officers Club, he went on to become a designer.

Plutenko's original method of painting involves a mixed technique using of oil, tempera, acrylic, watercolours. This style is supplemented by masterly application of an airbrush and the finest glazing with transparent paints. The work is characterised by its emphasis on colour contrasts, and usually an ironic undercurrent. Although his subjects are often earthy and bloated, they are always on the move- running, fluttering or flying somewhere. Plutenko reflects on the inner emotional state of the characters; their awkward endeavours of gaining and sustaining a spiritual balance.


purchase (pdf, password protected)

The purchase document contains the images of the available artworks with their prices. It is password protected. To obtain the password please contact us.