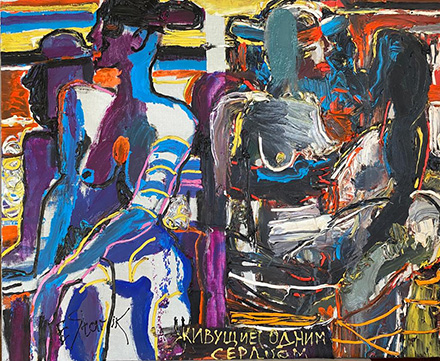 ELENA STARIK
Elena Starik was born in 1970. In 1993 she graduated from the Graphic Arts Faculty of the Lipetsk State Pedagogical Institute. Since 1990 she participates in exhibitions as an artist-painter. Her personal exhibitions were held in Lipetsk, Moscow, Paris, Stockholm. Since 2002 she is a member of the Union of Artists of Russia, a member of the Union of Artists of UNESCO. Elena Starik's works are in private collections in Russia, USA, Spain, France, Germany, Holland. Currently, the artist lives and works in Moscow.
The colours on Elena's canvases did not freeze thanks to the manner of writing and energetic strokes. The paint comes to life, and conveys the artist's emotional experience, thoughts, mood. Painting becomes sensual and emotional to the limit, acquires musicality.
The purchase document contains the images of the available artworks with their prices. It is password protected. To obtain the password please contact us.