MINE ZABCI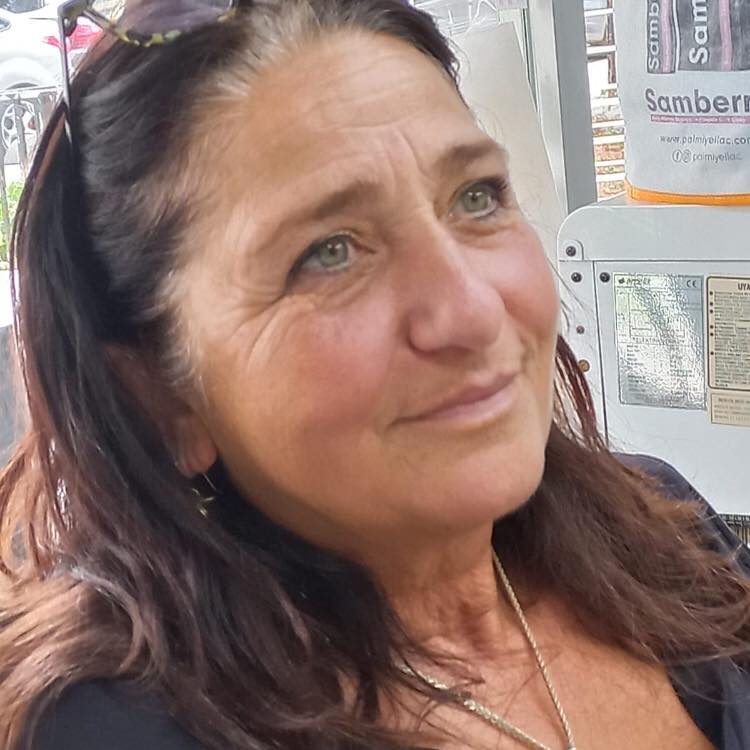 "For me it all began in October 2001 when I had a dream about colours and lights. Without any formal experience in art I began exploring the colours that were resonating within me. I applauded their expression by my spontaneous use through any and all of the multimedia I had to hand.
My highest inspiration is of life itself. I watch and listen intentionally to capture internally the moments that emotionally move me to express themselves through my heart and hand. The unique differences of anything and everything nurturing me.
I wish to explore how this human existence and views affect my colours, and how they come together, how they find and balance each other and manifest themselves within my works.
I am Turkish, but I have lived in England since 1993 and have raised my 2 lovely sons here."
Mine Zabci, 2012
"My art works don't follow a particular style. What is Abstract? For me It is the expression of the moment--------freely. There is no restriction with Time, There is no restriction with Plan, There is no restriction with particular Technique, There is no restriction with Colours.
It is a Feeling that wants to come out. I am beyond Time. I am lost in them until all the work is finished.
That is why, for me, art is more than a technique, style or just colour. It is an inner connection between Time, Reality and Truth, and You and Me."
Mine Zabci, 2015
"Images possess a power that doesn't need words, a magical energy that touches the soul, feeding the hunger and curiosity of human nature." – Mine Zabci
Abstract Expressionist
Based in the UK, contemporary artist Mine Zabci is renowned for her abstract expressionist work, exhibiting both in the UK and abroad. A graduate of Fine Art, Mine describes herself as a spontaneous artist. Spontaneity is critical to the artist's work. She does not sketch beforehand or have a preconceived idea of what she will create fast preferring to let inspiration take over and guide her hand. Using a variety of techniques and mediums including hand paints, pallet knives and clothe, Mine believes in the freedom of artistic expression that cannot be restricted to particular techniques, timescales, plans or styles. She believes that images without words fulfil the desire of "human nature to create its own mysteries when exploring the unknown, the unseen and the unspoken.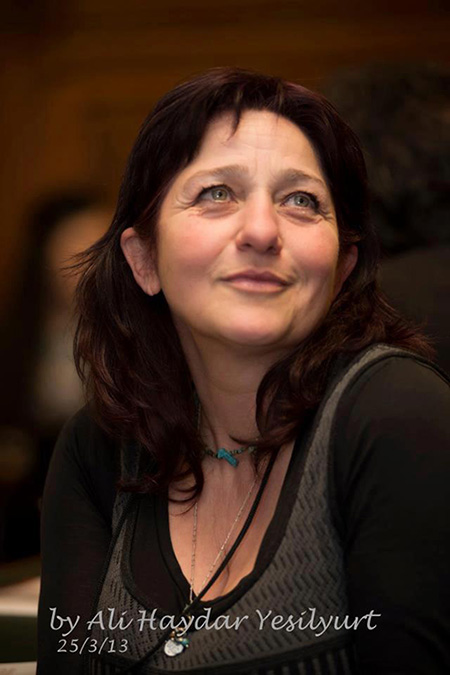 Education
2003-2009 BA (Hons) Fine Art University for the Creative Arts, Farnham
1972-1978 Ataturk Girl High School (Literature) Istanbul
Employment History
Volunteer Expo Art Gallery, Terminal 5 Heathrow. July – October 2011

Volunteer at Lockwood Day Centre, Art Class (Autistic, disabled, mental, class) July – October 2011

Volunteered at Oxfam in Guildford. Sorted and priced goods. Jan- March 2011

Studied BA Fine Art

Produced over 1000 pieces of artwork

Volunteered to help with school runs and after school child minding for friends' children

Raised my family

Interior design: Volunteered to help friends redecorate and style their homes

1993 – 1996 Journalist: Hurriyet Daily Turkish Newspaper, London

Researched and wrote news Turkish articles to deadline

Interviewed Turkish and British politicians, sportsmen and celebrities

Ensured journalistic rigour

Demonstrated engaging writing style

Sport photography

Sold advertising space to Turkish corporations

Wrote exclusive article in Tempo magazine on Ramadan Guney

1991 - 1993 PR & Ad Manager: Utem & Yesilyurt Magazines, Istanbul

Interviewed sports chairmen and politicians for Turkish sport magazine

Interviewed artists for Arts editorial

Sold advertising space to Turkish companies for Sport and International Tourism magazines
Personal Exhibitions
-2022 Hay Hill Gallery, London
2022 Zorlu art gallery, Renko, Istanbul (Bayer collection)
-2022 Artgalerim, İstanbul
-2009-2017 Bakrac Sanat Gallery, Istanbul
Group Exhibitions
-2022 Merqez art gallery, TaBodrum, Bodrum Marina Yacht club
-2022 Artgalerim, İstanbul
-2021 Saatchi Gallery, London
-2017-2020 Artgalerim, Istanbul
-2020 Renko online exhibition, London
-2019 Haslemere Museum, Surrey, England (April and December)
-2019 World's Apart Lewisham Art House, London
-2017 Besiktas Cagdas Sanat Gallery, Istanbul
-2016 Ayse Gallery, Istanbul
-2016 Petit Coin Gallery, London
-2015 Bodrum Biennale, Turkey
-2015 Melia White House Hotel, Regents Park, London,
-2014 Bakrac Art Gallery, Istanbul
-2012 Outside the White Cube Gallery, Bermondsey, London
-2012 Parallax Art Fair, Chelsea Town Hall, London
-2011 Candid Arts Trust Galleries, London
-2010 Candid Arts Trust Galleries, London
-2010 Cekirdek Art Gallery, Istanbul
-2009 The Boiler House, London