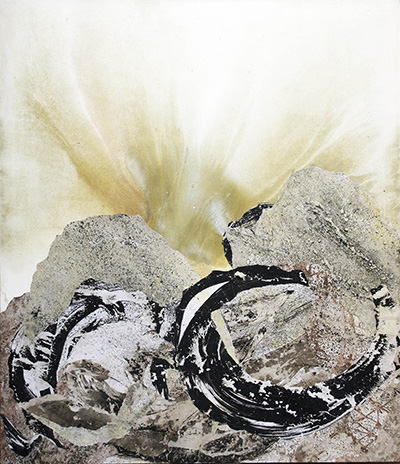 purchase (pdf, password protected)
The purchase document contains the images of the available artworks with their prices. It is password protected. To obtain the password please contact us.
PATRICK ALTES

Patrick Altes was born in Algeria from a Franco-Spanish family. He lived from extensive periods in South Africa, South America and he is currently based in the UK.

His work explores the notions of diaspora, transition, alienation, lack of/need for cultural roots and how these affect diaspora's sense of who they are and how they construct their personal and cultural reality.

Drawing on his own experience of diaspora and the difficult circumstances associated with it, he explores the uncomfortable and ambivalent notion of birthright, and diaspora's shifting and ambivalent attitudes about belonging, dispossession and migration.

His work refers to scientific genetic mapping as a way in which we can reveal to ourselves the imprint of our evolutionary nomadism. It also suggests we create an internal atlas, which is beyond control, regulation and censorship. Whilst the ties that bind us to place may have long been severed, we can still romanticise, idealise and fear the loss of a sense of belonging there.

Patrick sometimes uses the exile from the Garden of Eden, the captivity in Egypt, the parting of the Red Sea and other Biblical references as narrative metaphors. These become part of a process of mythological creation forming the basis of a new reality liberating us from the past. His work also refers to the concept of hybridity, describing cultural identity not simply as a product of tradition, but as a partly open, partly clandestine negotiation of in-betweenness, opening a space of cultural and personal freedom, from which original viewpoints can emerge.