MAREK DUTKA
Artist's Statement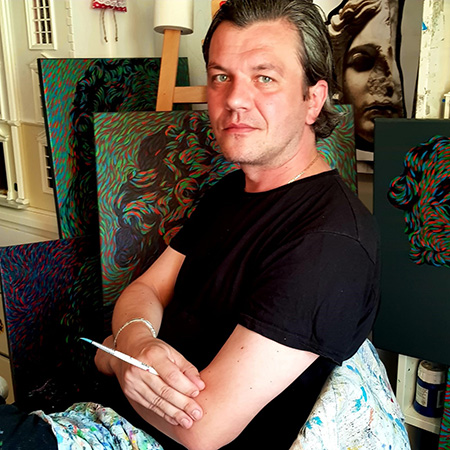 In my paintings I reflect on the nature of reality as perceived through the filter of omnipresent displays and screens in our lives. TVs, cameras, smartphones, they all aid and blur our vision at the same time. They do so by revealing otherwise unnoticed detail, or by screening out the context of observed objects. We are almost constantly exposed to representations of reality, the pixelated "reality" which substitutes the immediate reality of the here and now. The depth is only skin-deep if we start to think of it in terms of patterns of colours used to cheat our eyes and brains into thinking that we have captured the full picture of reality. Nowadays we can see many instances of technology progressing towards art. In my work I try to capture the interplay between the art and technology from the position of traditional painting rather than from the position of technology. I see it as a mirror of traditional technique turned against the mirror of technology itself reflecting traditional technique in the first place. My paintings use strictly only the Red Green Blue colour spectrum which in fact forms the base of all computerized images of reality.
Biography
Marek Maria Dutka
Born in a train in 1978 in former Czechoslovakia. Marek graduated in 2004 at the Academy of Fine Arts in Prague, Czech Republic. During his studies he spent three semesters as an exchange student at Royal Academy of Fine Arts in The Hague, The Netherlands, 2002-2003. Before Marek moved to Prague, he begun his studies in 1998 in Bratislava, Slovakia. Dutka's work has been exhibited in both national and international venues including Summer Exhibition 2008 at The Royal Academy of Arts in London, and more recently at The Searcys Club Gallery at the top of The Gherkin, one of the most striking buildings in the world. His paintings are in numerous private collections, including private collection of The Queen Elizabeth II. In 2012 his painting was among twenty finalists for the VUB Foundation Award for Painting for Young Artists exhibited at the Ministry of Culture of the Slovak Republic. Marek Dutka lives and works in London.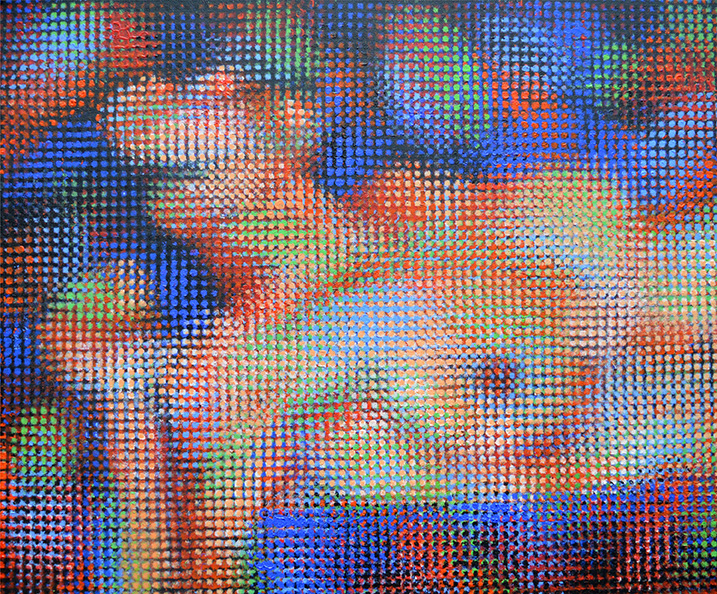 2001-2004 Academy of Fine Arts in Prague (MgA)
2002-2003 Royal Academy of Fine Arts in The Hague, The Netherlands
1998-2001 Academy of Fine Arts in Bratislava, Slovakia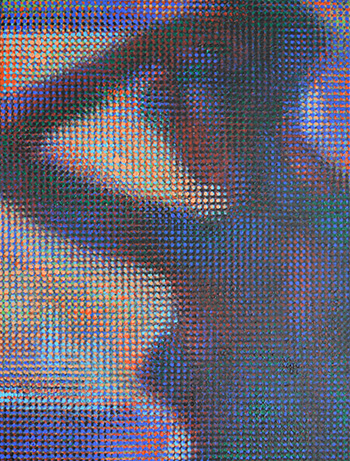 SOLO EXHIBITIONS
The Searcys Club Gallery, The Gherkin, London, 2013
Boyart, Windsor Arts Centre, UK, 2006
Variations,Royal Academy of Arts in The Hague, The Netherlands, 2002
Tracks, Puchov, Slovakia, 2001
2017 Portrait Artist of The Year, SKY ARTS TV, selected contestant
GROUP EXHIBITIONS (selection)
Niches and Nuances, Gallery 54, Mayfair, 2020
Art Below Summer Show 2020, Ad Lib Gallery, London, 2020
Mirerart, London, 2019
Royal Society of British Artists Annual Exhibition, Mall Galleries, 2015
Painting of the Year – VUB Foundation Award for Painting for Young Artists, Slovakia, 2012
Winter Salon, River Gallery, Bratislava, 2012
Love 322, Dolny Kubin, Slovakia, 2012
Encoded Systems, Red Gate Gallery, London, 2011
Open Art Exhibition, St Joseph's Hall,Brompton Oratory, London, 2009
The 240th SUMMER EXHIBITION, Royal Academy of Arts, London, 2008
Art In Action, Waterperry House, Oxon, UK, 2008
Open Exhibition, Windsor Arts Centre, Windsor, UK 2006
Gentle Cut, Moderni Galerie, Prague, Czech Rep., 2006
57th Artistic Salon in Policka, Mestke Muzeum a Galerie, Policka, Czech Rep., 2004
Diplomates of Avu 2004, Moderni Galerie, Prague, Czech Rep., 2004
The Hague Painters, Haagse Kunstring, the Hague, Netherlands, 2003
Collective Exhibition, Slovacke Muzeum, Uherske Hradiste, Czech Rep., 1995
Sky Arts, Artist of the Year 2017, the judges, Joan Bakewell, Kathleen Soriano and Tai Shan Schierenberg

Sky Arts, Artist of the Year 2017, painting portrait of Indira Varma

Indira Anne Varma is a British actress and narrator. Her film debut and first major role was in Kama Sutra: A Tale of Love. She has gone on to appear in the television series The Canterbury Tales, Rome, Luther, Human Target, and Game of Thrones. Wikipedia

Sky Arts, Artist of the Year 2017, with Frank Skinner

Christopher Graham Collins, professionally known as Frank Skinner, is an English writer, comedian, TV and radio presenter, and actor. At the 2001 British Comedy Awards, he was awarded the Best Comedy Entertainment Personality. Wikipedia

Book Cover for Beatrice Hastings in Full Revolt, Maristella Diotaiuti and Frederico Tortora, Caffe letterio Le Cicale Operose, 2020

With Tracey Emin in White Cube Mason's Yard

Tracey Emin, CBE, RA is an English artist known for her autobiographical and confessional artwork. Emin produces work in a variety of media including drawing, painting, sculpture, film, photography, neon text and sewn appliqué. Wikipedia

With Gilbert and George in White Cube Gallery

Gilbert Prousch, sometimes referred to as Gilbert Proesch, and George Passmore, are two artists who work together as the collaborative art duo Gilbert & George. Wikipedia

Marek Dutka and Juergen Teller

Juergen Teller is a German fine-art and fashion photographer. He was awarded the Citibank Prize for Photography in 2003 and received the Special Presentation International Centre of Photography Infinity Award in 2018. Wikipedia

Marek Dutka and Dinos Chapman

Iakovos "Jake" Chapman and Konstantinos "Dinos" Chapman are British visual artists, often known as the Chapman Brothers. Their subject matter tries to be deliberately shocking, including, in 2008, a series of works that appropriated original watercolours by Adolf Hitler. Wikipedia
Artist Marek Dutka by Hatch Contemporary, 2019
A truly unique approach to portraiture. Thousands of individually painted fish make up this stunning work.