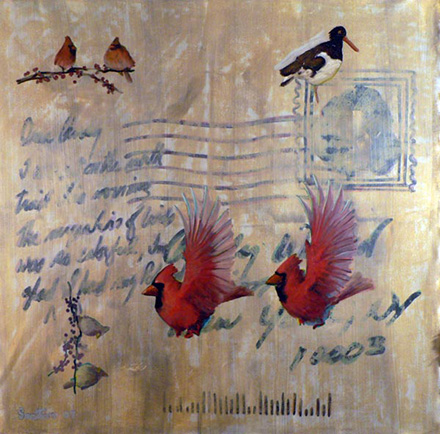 "I PAINTED OVER ANDY WARHOL #01,"
54" x 54" Mel Smothers 2008
MEL SMOTHERS

Mel Smothers is an American contemporary artist born in the west coast of the USA in 1947. Smothers evolved as an artist in the Pop Art America during the 60's and 70"s, working alongside his contemporary Andy Warhol and Wayne Thiebaud. Thiebaud would later become Smothers' University professor and a forefront figure of the American Pop Art.

Smothers is well established in the USA with having held numerous exhibitions, featured in museums and gallery collections, participated in art fairs and art projects. Smothers has been exhibited in New York, San Francisco, Chicago, Los Angeles as well as Brussels, Monaco, Singapore, Berlin. Solo, group, public art commissions in NYC, Miami, Chicago, and San Francisco.

Mel is a Master of Fine Arts (MFA) University of Idaho.

In 2006 he was honored with selection by Cooper-Union to exhibit in the Emerging Artists of the Year Exhibition in New York City.

Mel has a hard to find studio on the shore of Lake Tahoe.

The purchase document contains the images of the available artworks with their prices. It is password protected. To obtain the password please contact us.